Our special guest this week is Clayton Murzello, group sports editor of Mid-Day in Mumbai.
A few months ago, we had chatted with Clayton about his journey in cricket journalism and of the stories surrounding club cricket in Mumbai.
This time we chose to ask him about the stories behind the stories – and the challenges that a journalist often has to overcome in the process of doing a story.
Talking Points:
The pros and cons of working for a tabloid
The preparation and approach to a cricket tour
The importance of reading
Meeting a paralyzed Winston Davis in England
His first big story for Mid-Day – about Mohsin Khan
Interviewing Michael Holding in the Dhaka airport
Tracking down the family of a cricketer who mysteriously disappeared
Knocking on an Indian captain's hotel room door late at night
The economics of the media today
and much more…
Related clippings from Mid-Day: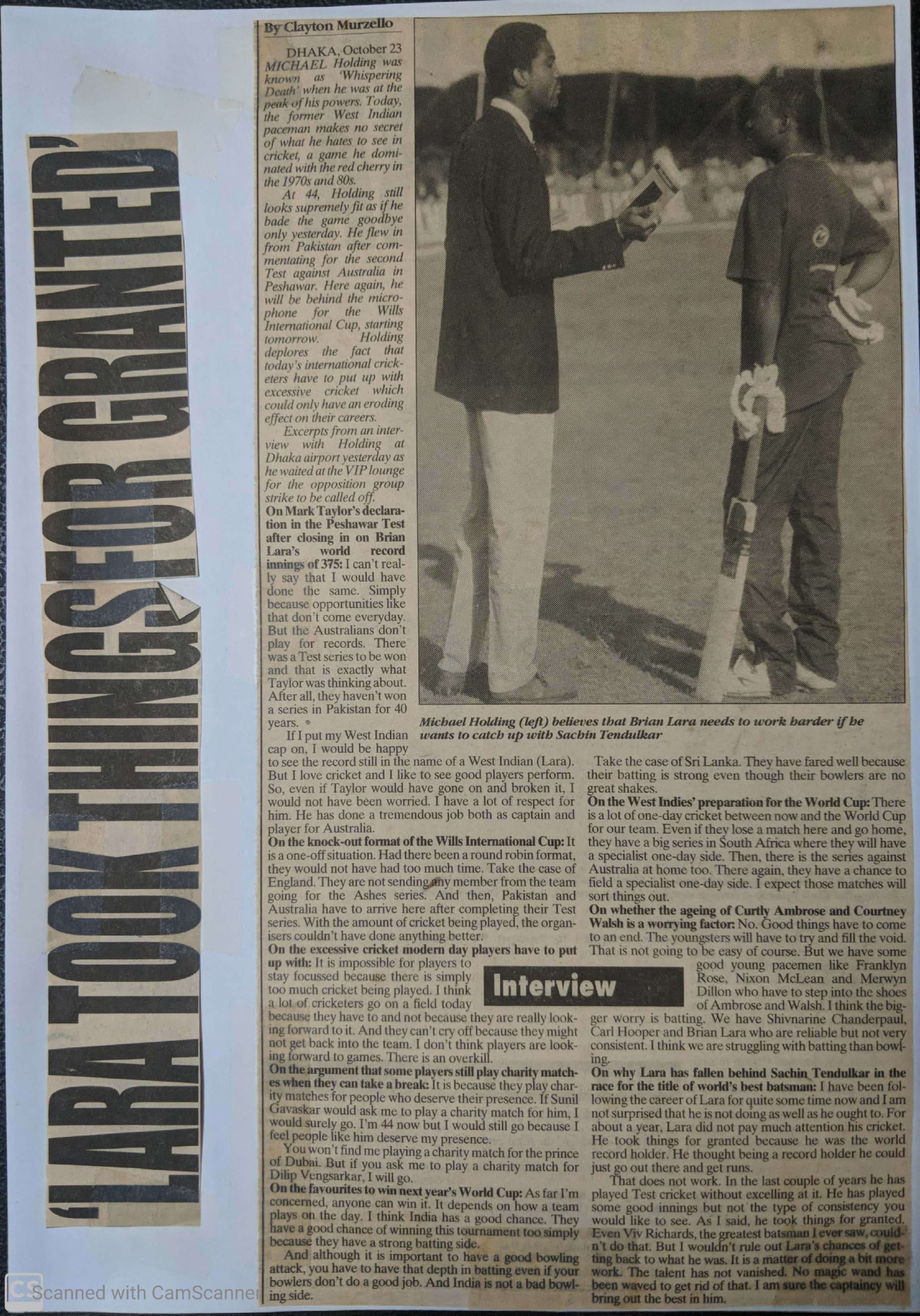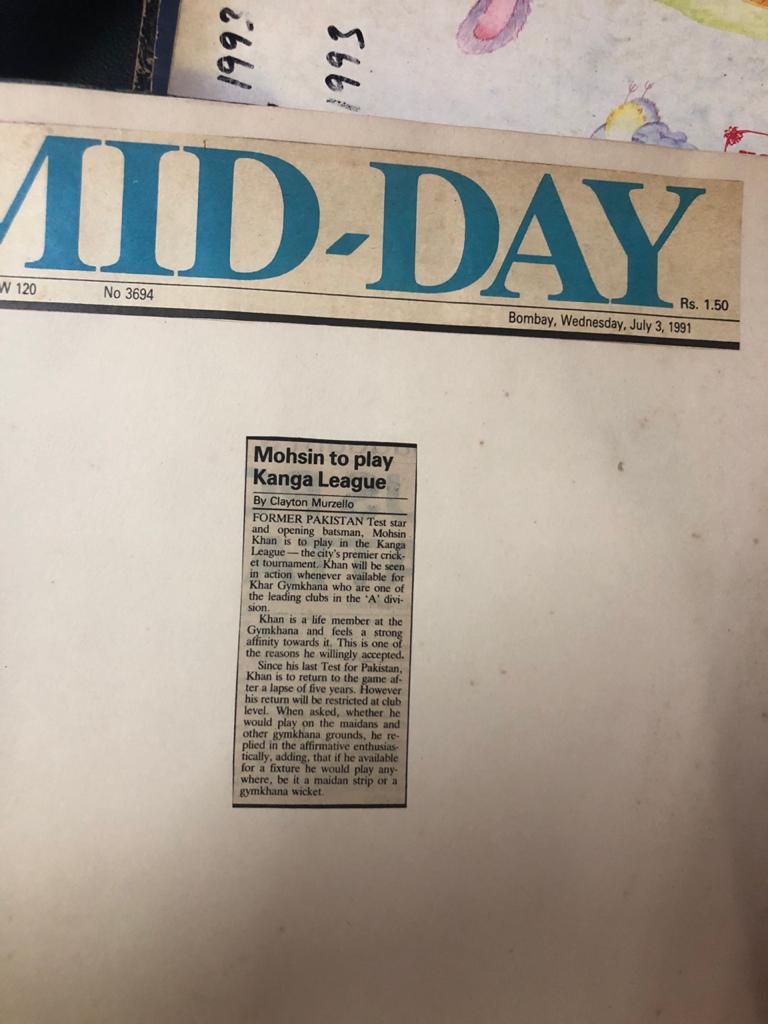 Participants:
Clayton Murzello (@claytonmurzello)
Siddhartha Vaidyanathan (@sidvee)
Ashoka (@ABVan)
Related:
Cricket in Mumbai: stories, legends, and folklore – 81allout podcast with Clayton Murzello
Winston Davis is paralyzed, but not in spirit – Clayton Murzello
'Every generation needs its writers to tell its stories' – 81allout podcast with Sharda Ugra
*
Lead image courtesy Clayton Murzello
---