In the latest episode of the podcast we chat with Roberta Moretti Avery, the captain of the Brazilian women's cricket team.
Roberta talks about how she stumbled upon cricket and describes the growing popularity of the game in Brazil – especially among women.
Note: Readers in India can now buy Mike Marqusee's classic cricket book War Minus The Shooting on Flipkart and Amazon. Readers outside India, can buy the book on Amazon.
Talking Points:
Roberta's transition from golf to cricket, and the freedom of a 360-degree swing
The Brazilian version of street-cricket called Taco
Setting up pathways for young girls to progress through the system
The challenge of explaining the complexity of cricket to those new to the game
Changing the grammar of cricket with a mix of English and Portuguese
The exposure one gains from tournaments like the Fairbreak Invitational
Supporting women cricketers in their late 20s and early 30s
A five-year vision for Brazil cricket
Participants:
Roberta Moretti Avery (@MorettiAvery)
Siddhartha Vaidyanathan (@sidvee)
*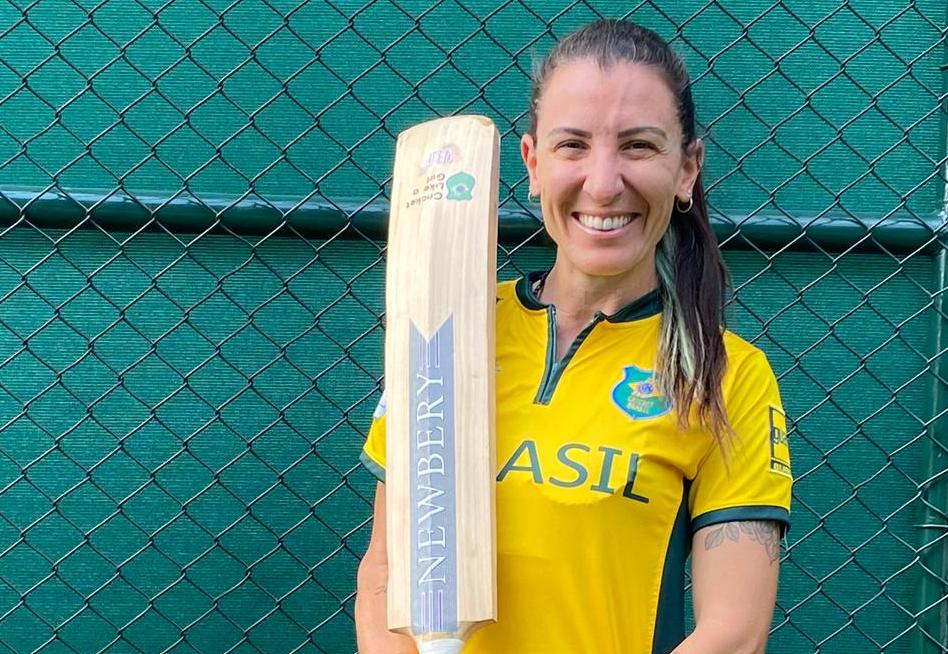 Related:
The Brazlian city with more cricketers than footballers – Melinda Farrell – Sporting News
Why cricket is gaining popularity in Brazil – The Economist
How cricket is gaining new ground in Brazil – Shashank Kishore – ESPNcricinfo
Matt Featherstone on cricket in Brazil – ICC
Cricket growing in popularity in Brazil – CGTN America
Cricket Female Initiative of the Year – ICC
Brazil v Canada, 2021 – @CricketBadge – Twitter
Cricket's Fair Break – Jarrod Kimber – YouTube
*
---